Anthony George
Cutting Edge Guitar ltd
Teaching Acoustic Guitar, Electric Guitar and Music Theory in Northampton, Northamptonshire
---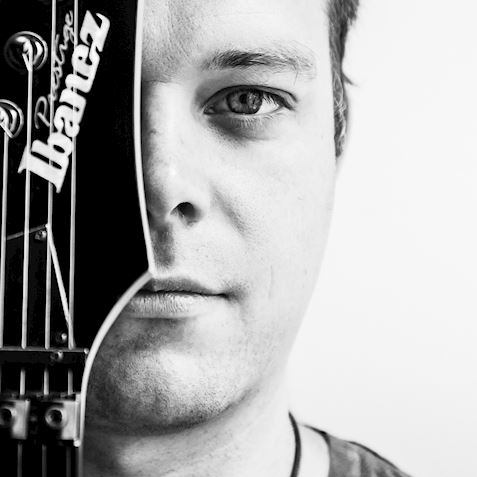 Anthony, has been teaching the Rockschool syllabus since 2006 and currently teaches all grades for Acoustic Guitar, Electric Guitar and Music Theory.
Instruments Taught
Acoustic Guitar
Electric Guitar
Music Theory
Online Lessons
Certifications
Anthony says they were DBS (Disclosure and Barring Service) checked on 2 March 2016
Anthony says they have public liability insurance
Qualifications
The Institute Of Contemporary Music Performance Guitar Higher Diploma (2009)
Rockschool Guitar Grade 8 (2008)
BTEC National Diploma In Music Practice (2008)
---
Anthony's Fees
Fees by duration in minutes.
| Duration | Fee (Pound Sterling) |
| --- | --- |
| 30 min | £17.50 |
| 60 min | £35.00 |
---
Anthony's Contact Details
Anthony has listed their teaching address as a business address.
Anthony at Cutting edge Guitar has been teaching my son for 6 years now and I didn't hesitate to start my daughters lessons with Anthony a year ago when she started middle school. Both my Children love their lessons and are progressing well. Anthony has a calm and caring nature and a friendly approach which ensures the children feel comfortable and are ready to learn. The lessons have great structure and Anthony has a long term plan for what he sees my children can achieve and he ensures they play to the best of their ability. I wouldn't hesitate to recommend Anthony at Cutting Edge Guitar whether you have a child that requires lessons or an adult. I know Anthony will have them playing in no time at all!
I have been having lessons with Anthony for a relatively short while now but the difference to my playing has been immense. I have played guitar (self taught) for most my life, at least 33 years and I have been playing in bands all that time. Anthony manages to see my weaknesses without emphasising them and develops a roadmap of lessons which very quickly gets results. Friendly, great guitarist with clear lessons. He doesn't impose his own style or change yours. I've tried multiple online lessons, YouTube, Steve Vai academy but having an Anthony in front of you beats them all.
Additional Information About Anthony
Anthony George is a professional contemporary guitarist and guitar teacher based in Northampton. Anthony is also a session musician and director of Cutting Edge Guitar Ltd.

Anthony is a member of the Musicians Union, and is a registered teacher with The Registry of Guitar Tutors, Rockschool and MGR music. Anthony holds an advanced DBS Certificate.

Anthony graduated from London's prestigious Guitar Institute, part of The Institute of Contemporary Music Performance (ICMP) in 2009. During his time there, he was taught by guitarists such as Martin Goulding (BBC, Chappell Recorded Music Library, Bruton Music, Unity,) Dario Cortese (Melanie C, Larry Carlton, Brett Garsed) and Jay Stapley (Roger Waters, Mike Oldfield, Suede, Michael Kamen).

Initially influenced by the metal and rock genres and mainly established musicians such as Joe Satriani, Steve Vai and Yngwie Malmsteen he soon progressed to other styles and added the recordings and skills of blues players such as Stevie Ray Vaughan, Robben Ford and jazz players such as Larry Carlton and John Schofield. At this point, Anthony was looking for a style that had the rock sound with the harmonic sophistication of the Jazz players. Researching for a style like this exposed him to the modern fusion approach of players such as Frank Gambale, Guthrie Govan, Greg Howe and Richie Kotzen. These varied influences in Anthony's repertoire allow him to incorporate all styles of music such as pop, rock, metal, blues, jazz, funk and fusion, not only into his musical style but into his guitar lessons too.

Session work has included pit performances for pantomimes and musical shows. Since 2012, Anthony has been Director of Cutting Edge Guitar Ltd, operating in several schools and from the Big Noise Studios in Northampton. Cutting Edge Guitar provides expert peripatetic guitar lessons and also rock and pop after school and lunchtime clubs, where students can be free to express their musicality under expert tuition and guidance.

After many successful years of writing guitar lessons for his students, Anthony was encouraged by his pupils to publish his material so that guitarists around the world could benefit from his unique approach. In 2015 Anthony released his first instructional guitar book, High Intensity Guitar Technique 1: The Foundations of Proper Guitar Technique, which has been well received on Amazon. Book one's popularity has lead to the publication of a sequel in 2019, titled High Intensity Guitar Technique 2: Professional Techniques.

Also in 2019, Anthony launched a new way to study guitar in Northamptonshire with The Advanced Guitar Academy, which is a course designed to give the intermediate to advanced players of Northamptonshire a chance to experience music college-style learning but in a very time and budget-friendly way. To find out more about guitar lessons with Anthony, visit www.anthonygeorgeguitar.co.uk.
Things to Check Before Choosing
Do they seem reliable?
Are their teaching fees expensive?
What qualifications do they have?
Does their social media and web address match their profile information?