I-Play Music, Musical Artist Development Centre
Teaching Acoustic Guitar, Bass, Drums, Electric Guitar, Music Production, Music Theory, Piano and Vocals in Coulsdon, Surrey
---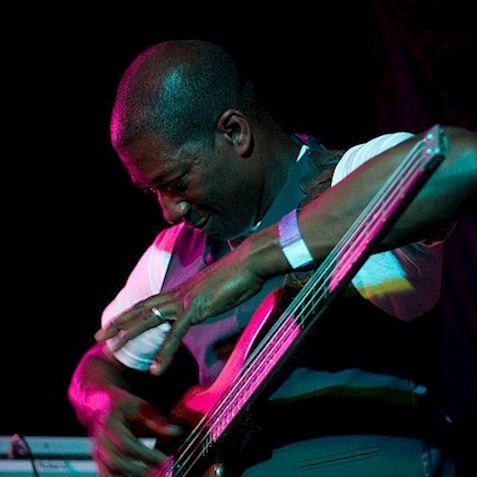 I-Play Music, Musical Artist Development Centre, has been teaching the Rockschool syllabus since 2011 and currently teaches all grades for Acoustic Guitar, Bass, Drums, Electric Guitar, Music Production, Music Theory, Piano and Vocals.
Instruments Taught
Acoustic Guitar
Bass
Drums
Electric Guitar
Music Production
Music Theory
Piano
Vocals
Taught Other Language
Certifications
says they have public liability insurance
I-Play Music, Musical Artist Development Centre has no affiliate option
---
I-Play Music, Musical Artist Development Centre's Fees
Fees by duration in minutes.
| Area | Duration | Fee (Pound Sterling) |
| --- | --- | --- |
| Graded Music Exam | 30 min | £20.00 |
| Graded Music Exam | 45 min | £28.50 |
| Graded Music Exam | 60 min | £36.00 |

Not Specified
Fees by qualification level.
| Area | Qualification Level | Fee (Pound Sterling) |
| --- | --- | --- |
| Graded Music Exam | Entry Level 3 | £20.00 |
| Graded Music Exam | Level 1 | £36.00 |
| Graded Music Exam | Level 2 | £28.50 |
| Graded Music Exam | Level 3 | £20.00 |
---
I-Play Music, Musical Artist Development Centre's Contact Details
Within the four and a half hard but fun years, I've been tutored in vocals at I-Play Music, I developed and became a performer at grade eight. I gained confidence when performing and have learnt so much about the different aspects and branches of music. Myke is a great tutor, an amazing multi instrumentalist and a pitch perfect friend who saw the potential in my talent way before I did. - Sade Butler - I've been going to the school for 4 years. Within those four years I have gained the confidence to perform in front of large crowds and my vocals have matured a huge amount since I've been going. When I went to the school I was doing basic singing and since then I have come on leaps and bounds. At college I found music very difficult but with Myke's help I managed to complete a good composition, a solo and an ensemble performance and my final exam. Within the last year Lurleen has helped me hugely to develop my voice and my technical ability. With the help of Myke, Connie and Lurleen I managed to gain a merit in my Grade 6 exam. - Chloe Higginson -
As a musician in the Royal Marines band service, I attended Myke's centre to better my skills on the bass guitar, as a well established bass player, Myke was able to help me develop a variety of skills and techniques to help me in my career, learning different styles of bass playing. After a few lessons with Myke, my playing had progressed well and I was selected to play bass guitar, with the Royal Marines show band, for the Royal Windsor Horse Show, backing such acts as Il Divo, Susan Boyle, and Joss Stone in front of her majesty the Queen for her Diamond Jubilee celebrations. Myke was also able to help me to prepare for the challenging M2 musician qualification at the Royal Marines School of Music, in which I achieved a distinguished pass for the bass guitar. Myke is a fantastic teacher, very enthusiastic, and lessons were very enjoyable as well as informative. I would recommend Myke's school to any bass player looking to better themselves.
Additional Information About
Myke Masters Lewis is proud to present the musical artist development organisation I-Play Music. With a huge passion to pass on knowledge of music through the art of playing, Myke inspires individuals to grow in confidence by doing just that, playing music!

This professional multi-instrumentalist, music producer, arranger and composer that is Myke, brings to the centre many years of professional public performance experience. Individuals are in a unique position to learn from this and are able to relate and rely on his teachings, so as to add to their own performing experiences.

Myke has implemented an approved teaching style which, after many years of research and practical study, demonstrates good practice in facilitating the learning of music. Music software programmes are employed to assist with all the above. Whether it is used for fun, "Extra-Curricular" study or professional development, the results are very rewarding.
Things to Check Before Choosing
Do they seem reliable?
Are their teaching fees expensive?
What qualifications do they have?
Does their social media and web address match their profile information?
Can they prove their DBS check?