Jack Chapman
9 Track Music
Teaching Acoustic Guitar and Electric Guitar in Sheffield, South Yorkshire
---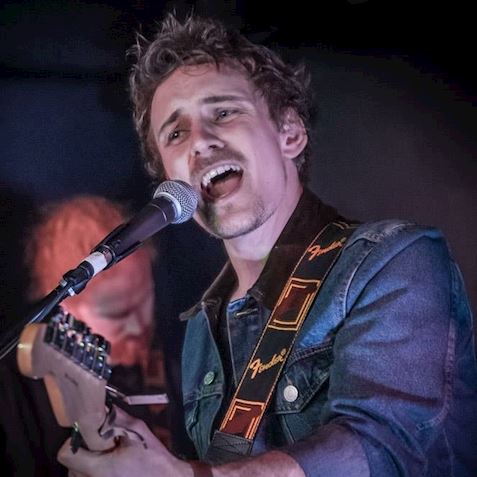 Jack, has been teaching the Rockschool syllabus since 2012 and currently teaches all grades for Acoustic Guitar and Electric Guitar.
Instruments Taught
Acoustic Guitar
Electric Guitar
Online Lessons
Certifications
Jack says they were DBS (Disclosure and Barring Service) checked on 1 January 2020
Jack says they have public liability insurance
Qualifications
- Incorporated Society of Musicians (ISM) Member with Registered Teacher Status (2020)
RSL Electric Guitar - Grade 8 (Distinction) (2012)
National Open College Network - Level 3 (Music Production) (2011)
London College of Music Popular Music Vocals - Grade 8 (Distinction) (2009)
Music A-Level (Edexcel) (2009)
---
Jack's Fees
Fees by duration in minutes.
| Duration | Fee (Pound Sterling) |
| --- | --- |
| 30 min | £19.00 |
| 45 min | £22.00 |
| 60 min | £26.00 |
---
Jack's Contact Details
Jack has listed their teaching address as a business address.
Jack is a gifted teacher with the ability to inspire his students and increase their self-esteem & confidence in their own ability. He works with his students to identify pieces of music that they will feel motivated to learn and our son thoroughly enjoys his lesson each week.
I always enjoy my guitar lessons with Jack. He's very positive about what can be achieved and has tons of patience. I am learning the guitar as a visually impaired person and Jack goes out of his way to help overcome any problems.
Additional Information About Jack
Fun, friendly and engaging Electric and Acoustic guitar lessons in Sheffield, from complete Beginner to Advanced level in a variety of styles

Get started now with lessons in the comfort of own home!

* Competitive discounts are available for block bookings - Lessons take place in students' homes *

Rockschool feature Interview: https://www.rslawards.com/rockschool-stories-jack-chapman-9-track-music/

---

Jack currently works as a musician and teacher in Sheffield, and can tutor students in acoustic and electric guitar from complete Beginner to Advanced level in a variety of contemporary styles including Rock, Pop, Blues, Funk, Metal, Jazz and Fingerstyle.

Jack can help students explore and develop their musical style on the guitar with his strong core understanding of guitar playing fundamentals, as well as his knowledge of broader areas such as songwriting, aural/notation training, and equipment guidance. He has taken many students through Grades Debut/1 to 8 with a high percentage of Merits and Distinctions on his student records.

He was previously associate band-leader and guitarist for local charity Inyerface Arts, who provide opportunities for young people and adults in schools and communities to perform live on stage and develop their musical skills and confidence.

Jack has a great knowledge of the local music scene having worked with several Sheffield bands, promoters and venues for almost 10 years. He continues to gig with local bands and continually integrates this knowledge into aspects of his teaching.

Jack often takes on many different roles, from producer to sound engineer, guitarist to vocalist; these range of skills make him ideally placed to work with and mentor young people through many areas of their artistic development. This also includes mentoring bands and musical groups on topics such as stage presentation and rehearsal skills.
Things to Check Before Choosing
Do they seem reliable?
Are their teaching fees expensive?
What qualifications do they have?
Does their social media and web address match their profile information?