James Hobley
Teaching Acoustic Guitar, Electric Guitar and Music Theory in Cheltenham, Gloucestershire
---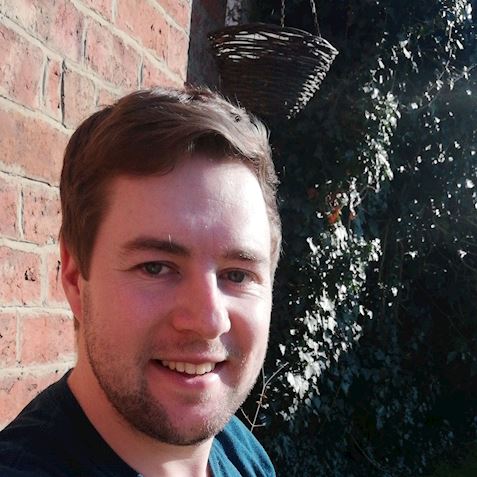 James, has been teaching the Rockschool syllabus since 2020 and currently teaches all grades for Acoustic Guitar, Electric Guitar and Music Theory.
Instruments Taught
Acoustic Guitar
Electric Guitar
Music Theory
Taught Other Language
Certifications
James says they were DBS (Disclosure and Barring Service) checked on 20 March 2020
NB: RSL has not verified the DBS check.
James says they have public liability insurance
Qualifications
Currently Independently studying Grade 8 RSL Electric Guitar (2021)
Grade 6 Merit RSL Electric Guitar (2020)
Grade 5 RSL Merit Electric Guitar (2019)
Grade 2 LCM Classical (2017)
---
James' Fees
Fees by duration in minutes.
| Area | Duration | Fee (Pound Sterling) |
| --- | --- | --- |
| Graded Music Exam | 30 min | £19.00 |
| Graded Music Exam | 45 min | £24.00 |
| Graded Music Exam | 60 min | £30.00 |

Yes, Remote
---
James' Contact Details
James has listed their teaching address as a business address.
James has helped me for months now in some very important areas that I've struggled with on guitar, for ages. Now, having had his help I can play faster, I have better tone, I'm more accurate, understand the modes, and know loads of new chord types and how to use them and improvise over them. James has been a great guide in overcoming the simple things I had wrong, correcting bad habits, and also covering some really advanced material too. I'm a better, more confident player and I enjoy playing more than I ever have as a result! A couple of times now, people I know who are far more accomplished guitarists than I am, and who are familiar with me and my playing have said that they've noticed massive improvements in my ideas, and when we've had the odd virtual jam, and that's down to James' influence too, as I've not done anything else differently. James has been very patient and helpful when I've had questions, and we always get to the bottom of what's going on and how to progress. Wish I had had this years ago! Chris. Please check my website www.cheltenhamguitarlessons.com for upto date reviews and information.
'James is a great guitar teacher with tremendous knowledge of music theory. He knows exactly how to explain things in an easy to understand way and our hour long lessons go by so quickly each week with so much productive conversation. I wasn't sure how a Skype video lesson with someone in another country would work but it has proven to work great. I have learned so much in the few months with James and believe I have become a much better guitarist as a result. With so much free online lessons there is definitely a lot of good supplemental information on the internet for the modern day guitarist to learn from. However nothing can substitute the human interaction with a teacher who can critique you and fill in the gaps of knowledge you otherwise have to figure out yourself. For that James can teach any student the solid foundation they require to go from good to great as a guitarist.' Alan USA
Additional Information About James
I teach upto grade 8 RSL electric guitar syllabus and the acoustic syllabus and I also write out using guitar Pro tablature for everything covered in each lesson from scales, chord voicings, arpeggios, triads, licks and theory. This way it helps the student learn and develop more quickly and gives more structure of what to practise and progression. I also teach music theory and how to apply it to create cool sounds and improvisation.
Please check www.cheltenhamguitarlessons.com for more upto date info.
Things to Check Before Choosing
Do they seem reliable?
Are their teaching fees expensive?
What qualifications do they have?
Does their social media and web address match their profile information?
Can they prove their DBS check?