Kieran Wade
Kieran Wade Guitar Tuition
Teaching Acoustic Guitar, Bass, Electric Guitar, Music Production, Music Theory and Ukulele in Stamford, Lincolnshire
---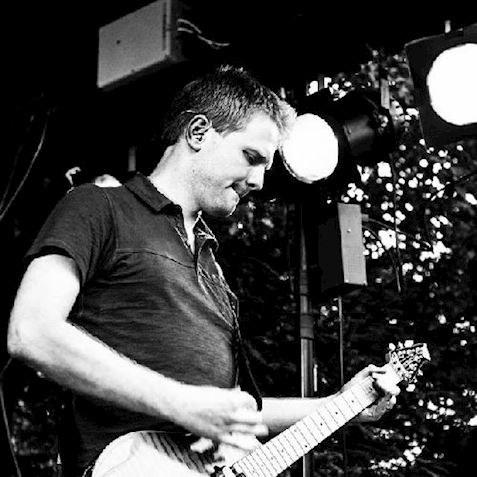 Kieran, has been teaching the Rockschool syllabus since 2007 and currently teaches all grades for Acoustic Guitar, Bass, Electric Guitar, Music Production, Music Theory and Ukulele.
Instruments Taught
Acoustic Guitar
Bass
Electric Guitar
Music Production
Music Theory
Ukulele
Online Lessons
Certifications
Kieran says they were DBS (Disclosure and Barring Service) checked on 10 October 2019
Kieran says they have public liability insurance
---
Kieran's Fees
Fees by duration in minutes.
| Duration | Fee (Pound Sterling) |
| --- | --- |
| 15 min | £10.00 |
| 30 min | £15.00 |
| 60 min | £25.00 |
---
Kieran's Contact Details
Kieran has listed their teaching address as a home address.
Kieran has been my guitar teacher for nearly three years now. He's taught me a huge amount. In addition, our shared passion for music and the bands we have both grown up with make for a thoroughly enjoyable hour whenever I go and see him. Thoroughly recommended.
I approached Kieran, as a largely self taught older guitarist, with very bad habits and no real understanding of music theory. He took on the job and I was soon able to construct workable solos to backing tracks and better interpret how the music I was playing, and wanted to play, 'worked'. Kieran was also able to assist me with some faster finger work and guide me through some more complexed solos, for which I am most grateful. As it happens, Kieran was also teaching my son, at a local school, and he is now attending lessons in the evenings. My son will soon undertake his Grade 1 electric guitar exam, and I very much look forward to our continued journey with Kieran. No matter where you are in your guitar music, I thoroughly recommend Kieran.
Things to Check Before Choosing
Do they seem reliable?
Are their teaching fees expensive?
What qualifications do they have?
Does their social media and web address match their profile information?