Purdey Nurse
Teaching Vocals in Lutterworth, Leicestershire
---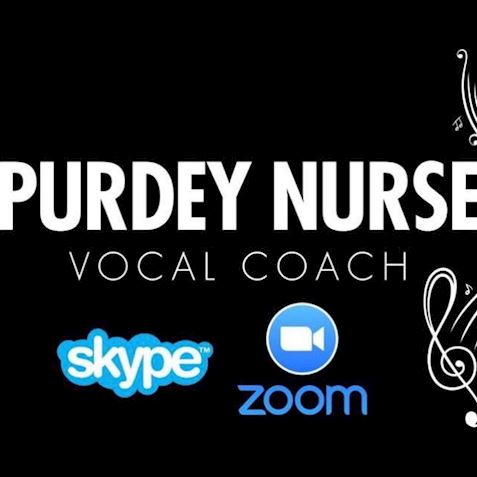 Purdey, has been teaching the Rockschool syllabus since 2016 and currently teaches all grades for Vocals.
Instruments Taught
Online Lessons
Certifications
Purdey says they were DBS (Disclosure and Barring Service) checked on 20 May 2020
Purdey says they have public liability insurance
Qualifications
2:1 BAHons Professional Musicianship: Vocals (2017)
Distinction: Performing musician Diploma (2015)
D* Musical Theatre (2014)
Music & Drama GCSE'S (2013)
RSL Grade 6 Vocals (2013)
---
Purdey's Fees
Fees by duration in minutes.
| Duration | Fee (Pound Sterling) |
| --- | --- |
| 60 min | £30.00 |
---
Purdey's Contact Details
Purdey has listed their teaching address as a business address.
I've been having singing lessons with Purdey for 9 months so far, and I'm loving every session! My confidence and knowledge has grown, and Purdey is great at breaking things down, giving you areas to work on and we have fun every single lesson. I absolutely love my lessons and look forward to them every time - to think less than a year ago I would only sing alone in my car, and now I'm posting videos online, doing studio experiences and signing up to vocal performance bootcamps; all thanks to Purdey! The great thing is she takes the time to organise these other activities to give lots of variety and new experiences. Even with Lockdown, we've been doing our lessons via online video and we are still making just as much progress. For anyone who's thinking about messaging Purdey about lessons, I 100% recommend it. Whether you're a beginner or someone with lots of experience, you will definitely get a lot out of singing lessons with Purdey!
Purdey has been teaching my daughter Sophia (10) for over a year now as is an excellent teacher! Sophia loves the sessions, the warm ups and the support Purdey provides her. Purdey is also really great at reaching out to local community to source opportunities for her students, with Sophia getting the chance to perform songs in front of hundreds of people at Lutterworth festival last summer, which really helped her with her confidence! Her online sessions are just as good as in person, ensuring that students continue to get support when we cannot attend. Would highly recommend to anyone who wants to get singing or fine tune their voice! Thanks Purdey, keep up the great work!
Additional Information About Purdey
These sessions help students to develop and enhance skills in contemporary singing. You will learn how to discover various vocal techniques and attributes such as; breath support, vibrato, melisma's, larynx control and much more. The sessions will also offer great support in performance techniques; looking at how you can capture an audience, cope with nerves and anxieties and finding true mindfulness on stage. Vocal coaching can be for anyone; be it looking to improve technique as you sing in a band, in a theatre show, wanting to take vocal grades or simply to sing better at a karaoke, sing with more ease when in the comfort of your own home.
Overall, expect to find lots of performing opportunities, recording studio experience days, performance and songwriting retreats - and a potential to obtain, a well-deserved singing qualification (optional).

Throughout my sessions, a successful student will be able to:
- Utilise key methods and techniques within singing.
- Discover various performance strategies to 'hold' an audience.
- Be able to give and receive constructive feedback.
- Critically self-reflect on performances and development.

Over 100+ vocal warmups and development exercises to practice in the studio/online and in the comfort of your own home!
Things to Check Before Choosing
Do they seem reliable?
Are their teaching fees expensive?
What qualifications do they have?
Does their social media and web address match their profile information?