Rebecca Tunnicliffe
RJ Music Tuition
Teaching Vocals in Nottingham, Nottinghamshire
---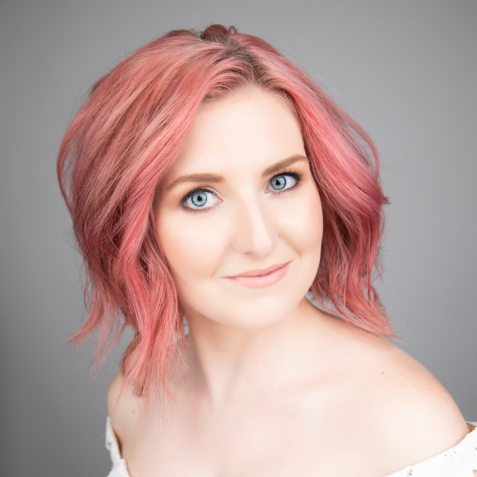 Rebecca, has been teaching the Rockschool syllabus since 2013 and currently teaches all grades for Vocals.
Instruments Taught
Certifications
Rebecca says they were DBS (Disclosure and Barring Service) checked on 8 June 2019
Rebecca says they have public liability insurance
Qualifications
ABRSM Grade 5 Music Theory (2014)
ABRSM Grade 4 Piano (2014)
BA (Hons) Popular Music with Music Technology (2013)
RSL Grade 8 Vocals (2013)
---
Rebecca's Fees
Fees by duration in minutes.
| Duration | Fee (Pound Sterling) |
| --- | --- |
| 30 min | £20.00 |
| 45 min | £25.00 |
| 60 min | £30.00 |
---
Rebecca's Contact Details
Rebecca has listed their teaching address as a home address.
My daughter wanted singing lessons to help with musical theatre performances. She was very nervous but Beckie immediately put her at ease and she has really enjoyed her lessons from the start. Not only has her singing improved, but her confidence has really increased which is lovely to see. She always enjoys singing in the showcases and it's a great chance to be able to see her perform. Beckie really manages to get the best out of her and she looks forward to each lesson – all of which are tailored towards her needs and musical tastes. I would definitely recommend singing lessons with Beckie!
Singing has always been something I enjoyed as I had singing lessons growing up. I wanted to start a new hobbie, but I thought why not go back to something I used enjoy. I wanted to have relaxed lessons where I wasn't in a strict environmental. As I don't have that much free time I knew Beckie would be able to help me improve my voice and range without too much pressure. I've built up my singing confidence and I've noticed an improvement over the past months in my range and technique. If you are thinking about having lessons with Beckie, I would say, give it a chance, have fun and go for it.
Additional Information About Rebecca
I have been singing and performing my whole life, specialising in Vocals at The University of Derby for my Music degree. I began teaching vocals just before finishing university, and since then have built up one of the fastest growing schools in the East Midlands. I pride myself on having a fantastic rapport with all of my students, bringing a smile and friendly atmosphere to my lessons.

I am also well-known in the talent industry, judging the Open Mic UK Grand Final in 2017. Outside of teaching, I perform under the name Rebecca Rhosyn, and I also organise performance events which all of my current students are invited to be part of.

I teach vocals and beginner Piano, all lessons are 1-2-1 in my home studio in Toton. I can also accommodate lessons for duos.

Availability is currently limited as I am currently completing a degree in Speech & Language Therapy - please enquire for more information.
Things to Check Before Choosing
Do they seem reliable?
Are their teaching fees expensive?
What qualifications do they have?
Does their social media and web address match their profile information?