STEPHEN MURRELL
GUITAR LESSONS CAMBERLEY
Teaching Acoustic Guitar, Electric Guitar, Music Theory and Ukulele in SANDHURST, Berkshire
---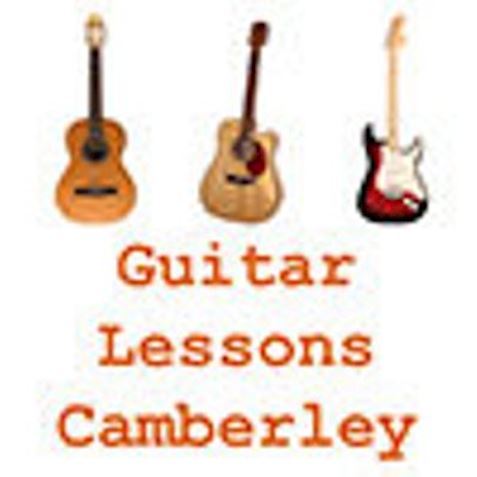 STEPHEN, has been teaching the Rockschool syllabus since 2005 and currently teaches all grades for Acoustic Guitar, Electric Guitar, Music Theory and Ukulele.
Instruments Taught
Acoustic Guitar
Electric Guitar
Music Theory
Ukulele
Online Lessons
Certifications
STEPHEN says they were DBS (Disclosure and Barring Service) checked on 15 July 2015
STEPHEN does not have public liability insurance
Qualifications
Yamaha Diploma 2 Electric guitar (2007)
Yamaha Diploma Electric guitar (2006)
Teaching Certificate (2004)
Adult Learner teacher Certificate (2003)
Grade 8 Trinity Classical guitar (1985)
---
STEPHEN's Fees
Fees by duration in minutes.
| Duration | Fee (Pound Sterling) |
| --- | --- |
| 30 min | £20.00 |
| 45 min | £30.00 |
| 60 min | £38.00 |
---
STEPHEN's Contact Details
STEPHEN has listed their teaching address as a home address.
Weekly sessions on Skype When the Coronavirus lockdown started, I thought my new found love of playing the guitar would have to go on ice. But thanks to Steve's ingenuity I have not missed a single lesson, as we have moved to weekly sessions on Skype. Apart from some initial technical glitches (my end!), on-line teaching has proved very effective. Steve sends music sheets and YouTube clips via email and we carry out the lesson via Skype. Keep up the good work Steve.
excellent tutor My daughter has been taking guitar lessons from Steve for past 6 months and she is doing very well, so impressed. Steve is a excellent tutor, highly recommended.
Additional Information About STEPHEN
I am the guitar teacher and musician, Stephen Murrell. I run Guitar Lessons Camberley. Teaching is done privately from my home in Sandhurst near Camberley. I also do online lessons with Skype or Zoom during the Coronavirus restriction's.
I have previously taught the guitar for Wellington College, Bearwood College, Hampshire Music Services, Thames Valley University, Yamaha Music Schools and Berkshire Maestro's.

I teach all guitar styles and the ukulele – Electric, Acoustic, Classical and Theory. Pupils are taught individually and lessons are planned around their needs and desires.

My teaching style is friendly, relaxed and patient with a conscientious attitude. I have qualifications in teaching and am a member of the "Incorporated Society Of Musicians" and also the "Register of Guitar Teachers". I have played in several bands and I am currently a lead guitarist in a local band www.facebook.com/outofpocketfunctionband
Things to Check Before Choosing
Do they seem reliable?
Are their teaching fees expensive?
What qualifications do they have?
Does their social media and web address match their profile information?