Stuart Addison
Teaching Drums and Music Theory in Norwich, Norfolk
---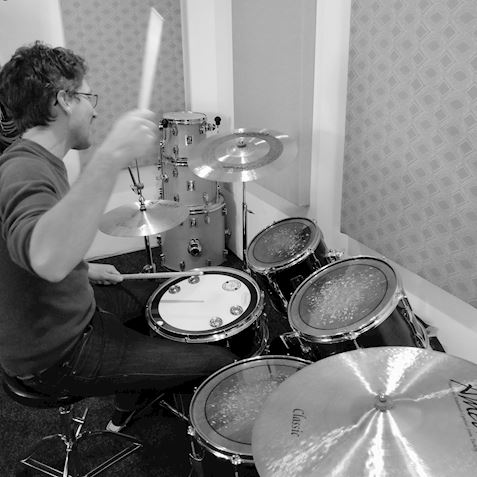 Stuart, has been teaching the Rockschool syllabus since 2006 and currently teaches all grades for Drums and Music Theory.
Instruments Taught
Online Lessons
Certifications
Stuart says they were DBS (Disclosure and Barring Service) checked on 2 September 2019
Stuart says they have public liability insurance
Qualifications
First Class BA Hons in Music and Sound (2021)
LRSL Level 6 Diploma in Music Teaching (2020)
Rockschool (Distinction) Grade 8 Drum Kit (2012)
ATCL Level 4 Diploma in Music Practice (2007)
---
Stuart's Fees
Stuart has not included any fees.
---
Stuart's Contact Details
Stuart has listed their teaching address as a business address.
Stuart worked as a peripatetic drum tutor for many years within the department where I was Director of Music. He is completely professional and reliable and was a valuable member of our team. His lessons were always well planned and expertly delivered. Most importantly he builds good relationships with his pupils, with very obvious mutual respect. Stuart is extremely talented and combines his lessons with ambitious, yet attainable, targets and a sense of fun. All the pupils he taught made excellent progress and loved their lessons with him. I would highly commend him as a teacher….lucky pupils who get the chance to be taught by Stuart!
I've had lessons with Stuart for many years. He's brought drums alive for me with relaxed yet challenging lessons. We take a flexible approach of working on a wide variety of styles and techniques depending on what we want to do any given day. A lovely guy who makes you feel you are achieving and progressing.
Additional Information About Stuart
I teach Drum Kit and Percussion lessons of all playing styles to all ages and abilities in Norwich, from beginners to advanced. My drum lesson plans are designed to fit the individuals needs and to ensure that everybody gets what they want from their drum lessons lessons and that they eventually develop into the complete player. I am a full time professional musician and drum teacher in Norwich and I have taught hundreds of people over many years. Whatever your goal with drumming and percussion, I am happy to help.
Things to Check Before Choosing
Do they seem reliable?
Are their teaching fees expensive?
What qualifications do they have?
Does their social media and web address match their profile information?