Wayne Clifford
Wayne's World Guitars
Teaching Acoustic Guitar, Bass, Classical Guitar, Electric Guitar and Ukulele in York, North Yorkshire
---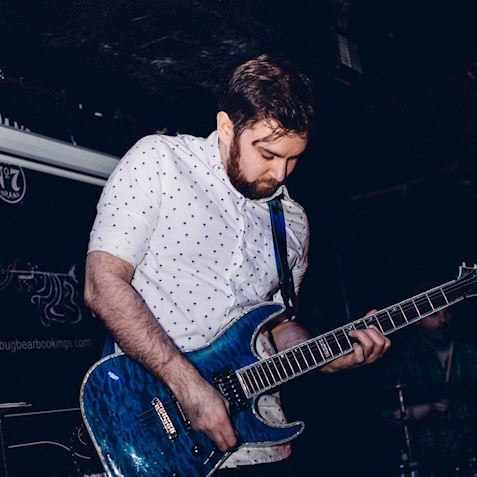 Wayne, has been teaching the Rockschool syllabus since 2016 and currently teaches all grades for Acoustic Guitar, Bass, Classical Guitar, Electric Guitar and Ukulele.
Instruments Taught
Acoustic Guitar
Bass
Classical Guitar
Electric Guitar
Ukulele
Taught Other Language
Certifications
Wayne says they were DBS (Disclosure and Barring Service) checked on 1 February 2018
NB: RSL has not verified the DBS check.
Wayne says they have public liability insurance
Qualifications
RGT Grade 8 Acoustic Guitar (2008)
RGT Grade 8 Electric Guitar (2007)
RGT Grade 8 Rock Guitar (2007)
---
Wayne's Fees
Fees by duration in minutes.
| Area | Duration | Fee (Pound Sterling) |
| --- | --- | --- |
| Graded Music Exam | 30 min | £20.00 |
| Graded Music Exam | 45 min | £25.00 |
| Graded Music Exam | 60 min | £30.00 |

Both
---
Wayne's Contact Details
Wayne has listed their teaching address as a home address.
I have had a couple of guitar lessons with Wayne and I can honestly say that I have learnt a lot within those lessons. Wayne's structure, content and and thoroughness of his lessons are very professional and enjoyable. I would highly recommend anyone who wants to play a guitar, Wayne is your man!
I'm pretty sure I've been playing guitar for longer than Wayne has been alive, but after only 2 lessons he's opened up a whole new world of musical understanding. He's given me a renewed interest after getting quite bored and giving up for a couple of years. Wayne has an impressive level of patience and great skill at explaining musical concepts.
Additional Information About Wayne
Hello! My name is Wayne and I've played guitar for about 20 years, am a registered guitar tutor with the London College of Music, University of West London and a Grade 8 guitarist. I've gigged extensively around London over the past 10 years and also play bass and drums, though primarily focus on guitar. I'm also fully DBS checked and a registered tutor with firsttutors.com.

I've been in many bands, some good, some bad, some extremely. I'm currently in a rock band called Zedi Forder, who you can check out on Spotify, YouTube and bandcamp.

If you're a beginner who's stuck in a rut and doesn't know how to progress or understand that video you're watching on YouTube, then save yourself time and learn from someone who's been there!

Having fun whilst playing is imperative to stay motivated, so I aim to structure lessons around what you want to learn or a style you aspire to. However if you want to let me guide you, I'm more than happy to do choose a path that I think will work best for you.

I look forward to hearing from you!
Things to Check Before Choosing
Do they seem reliable?
Are their teaching fees expensive?
What qualifications do they have?
Does their social media and web address match their profile information?
Can they prove their DBS check?