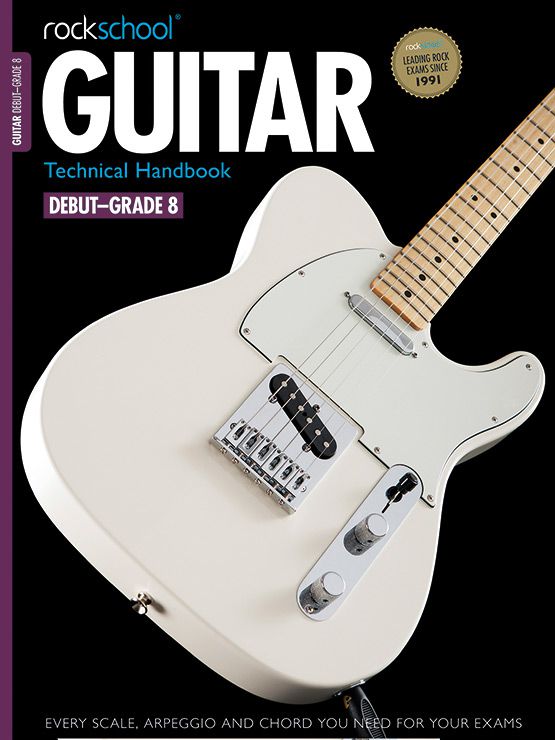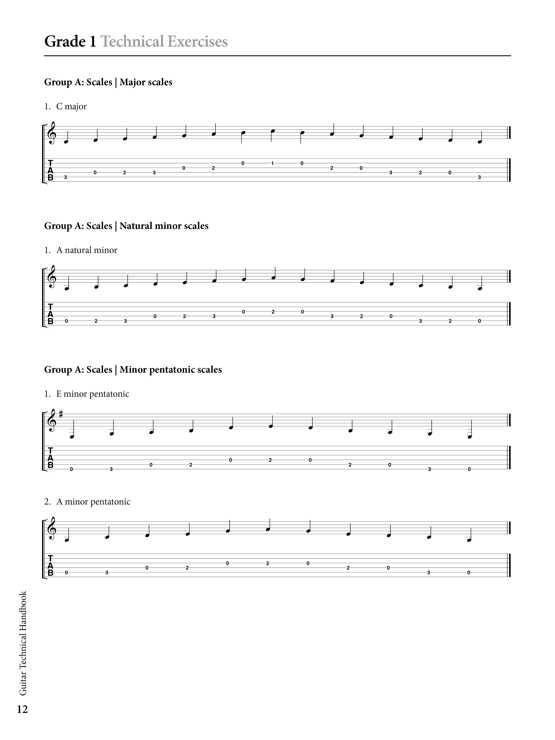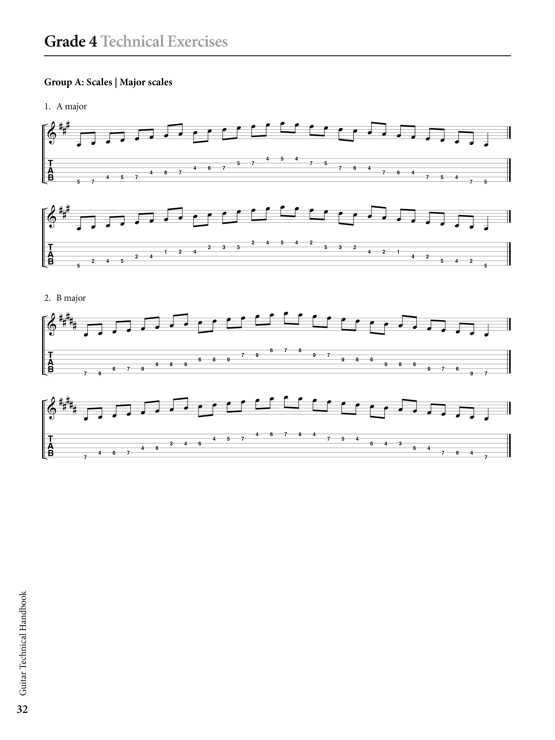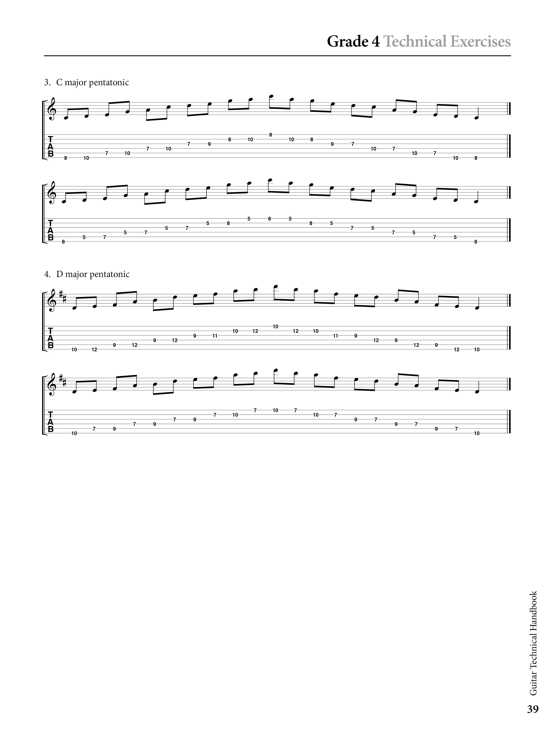 Guitar Technical Handbook
Brush up on every riff, scale and arpeggio you'll need to know to pass all of your Grade Exams (Grades Debut–8) with the 2012–2018 Guitar Technical Handbook. An audio CD of examples is included with the book.
Purchase Options
The digital version includes the book (PDF format), all tracks and supporting tests.
Hardcopy books can currently only be shipped to the UK.
Learn more about your purchasing options
.
We have published 2 versions of this edition; one version is more USA centric with some American English terms and background information referring billboard chart success rather than the UK charts. Please note that both versions of the book have everything you need for an exam and are both valid editions for when you enter for the assessment.
Download Individual Tracks or Tests
* Includes digital versions of the audio, notation and fact files. Learn more.
| | Title | Price (GBP) | |
| --- | --- | --- | --- |
| | Complete Digital Book PDF Sheet Music and Audio Files | £11.99 | Add to Cart |
---
The Guitar Technical Handbook features examples from the following tests:
Grade-by-grade overview: what's new at each grade and the technical work required
Grade-by-grade ordering: every key, starting note and fingering pattern
Three Stylistic Study examples (Grades 6–8): comprehensive examples from metal to Latin
Frequently Asked Questions section: FAQs that you might find useful before your exam
| | |
| --- | --- |
| Media | Book |
| Catalogue # | RSK111204 |
| ISBN | 9781908920317 |
Page 8

Debut: The C Major Scale - The C major scale (first scale on p.8) is incorrectly labelled "E major" and has been corrected to "C major". (Updated 20 December 2017)
For the 2012-2018 Syllabus, we've combined 20 years of experience in rock and pop music education with some of the most sought-after session musicians to ensure our tunes are the most authentic on offer. We've listened to all your suggestions, critiques and improvements to compile our best syllabus yet.
---