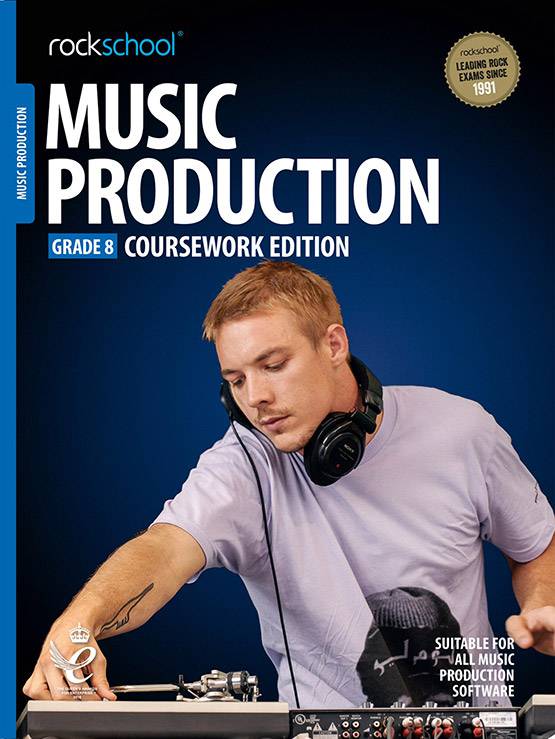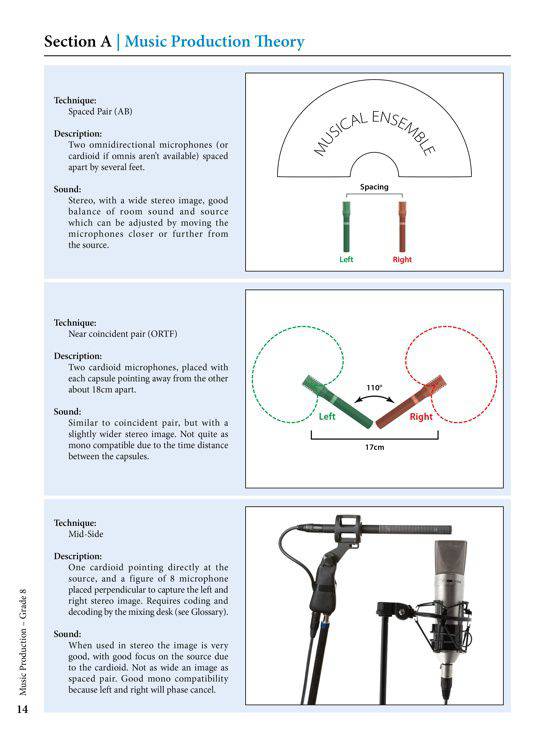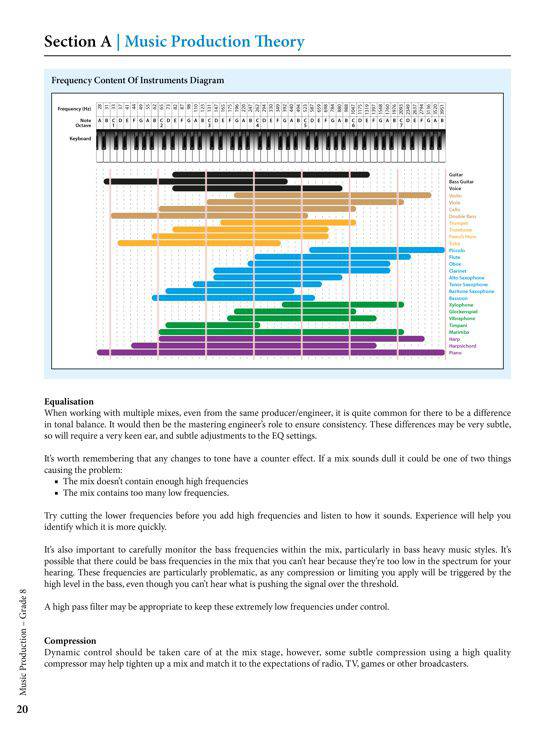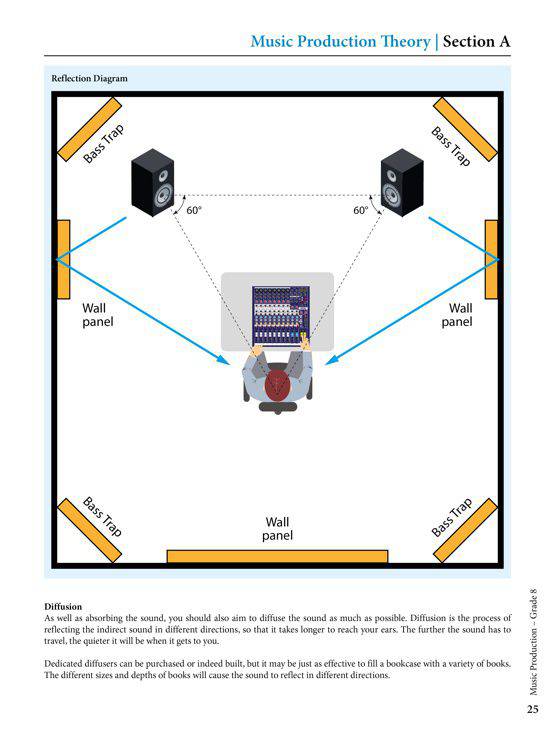 Music Production Grade 8
The Rockschool Music Production Grade 8 book contains everything you need to pass your Grade 8 exam in one essential book, featuring a diverse range of production techniques, highly relevant technical DAW skills, and the fundamental music theory needed to succeed in today's industry.
From 2018 the coursework assessment tasks allow you to prepare 60% of exam in your own Music Production Software. During the exam you'll bring your mixed project and screen shots to the examination and upload after completing the listening and theory questions.
What you'll learn at Grade 8
Music Production Theory
Listening Skills
Practical Skills
Purchase Options
Download Complete Book
* Includes digital versions of the PDF, audio and supporting tests. Learn more.
| | Title | Price (GBP) | |
| --- | --- | --- | --- |
| | Complete Digital Book PDF Book and Audio Files | £15.99 | Add to Cart |
| | Music Production Grade 8 | Hardcopy (UK Only) | £19.99 | Add to Cart |
---
Music Production Grade 8 features:
Coursework task
Theory examination covering music production terminology and sound & audio fundamentals
Listening tests in sonic fidelity, music theory & harmony and stylistic awareness
Sample exam paper
Professionally produced audio
Glossary
Candidates can take their Rockschool Music Production Grade 8 exam using their preferred software application.
Like all RSL qualifications, Rockschool Music Production is accredited in the UK by the qualifications regulators of England (Ofqual) Wales (Qualification Wales), Northern Ireland (CCEA) and Scotland (SQA). When you take a Rockschool Music Production exam you will have a qualification and measure of your achievement that is recognised around the world.
| | |
| --- | --- |
| Media | Sheet Music, CD |
| Arrangement | Music Production |
| Series | Rockschool Music Production 2018 |
| Catalogue # | RSK200088 |
| ISBN | 978-1-78936-036-3 |
There is no errata for this book
Rockschool Music Production is the world's first graded system for aspiring music producers, recording & mix engineers and recording artists. Continuing our 25 year history of innovation in music education, the 2016 syllabus offers a unique opportunity for the next generation of music production students to gain a comprehensive understanding of classic and contemporary production techniques, across a range of genres, whilst earning a globally recognised qualification.
---